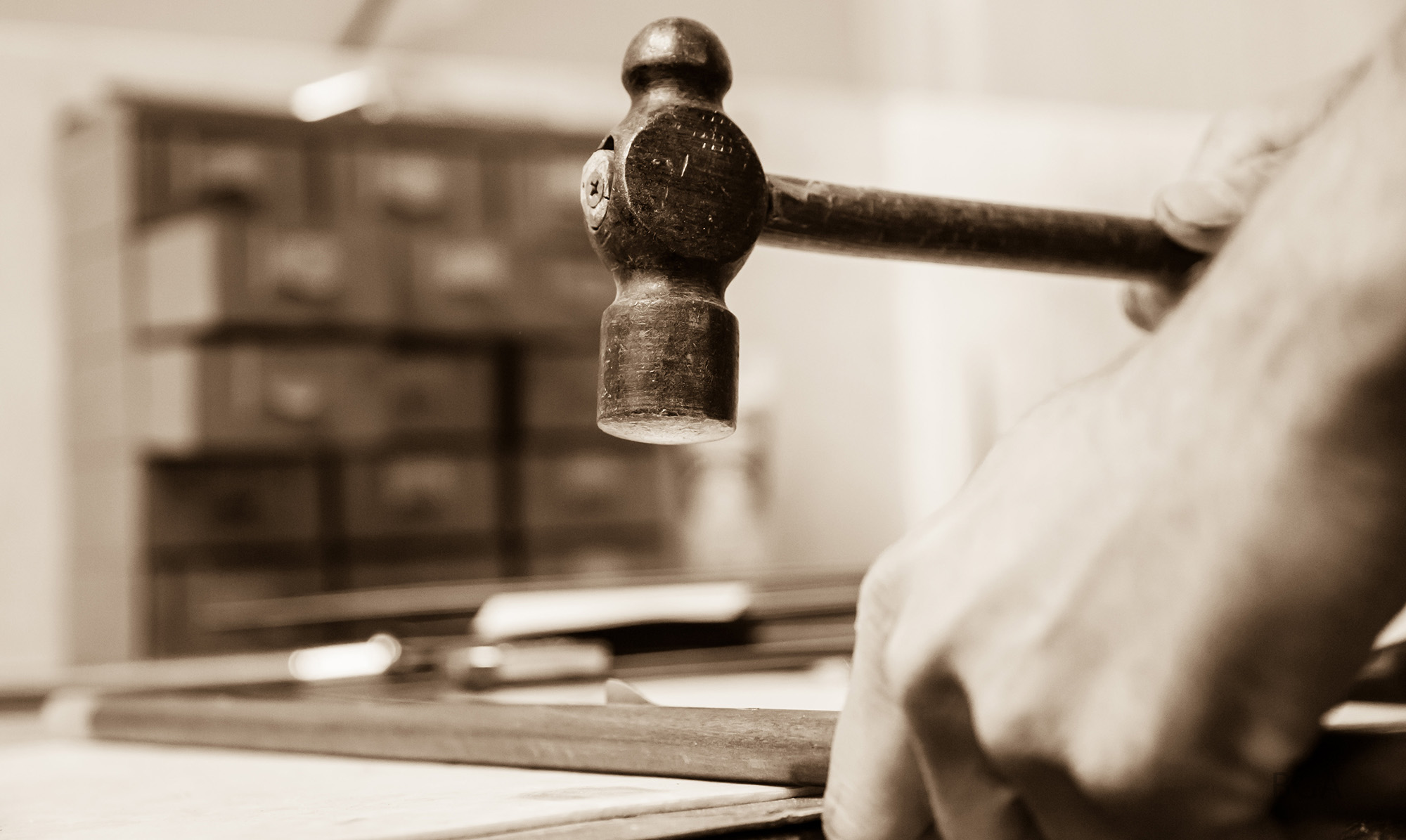 After-sales service and restoration workshop
Whether small or large, manual or automatic, Maison Pierre Vaux repairs and restores all types of umbrellas and parasols.
To remedy the accidents that can happen in the course of an umbrella's life, we carry out all types of repairs on all models: ribs, rivets, handles, shaft, tips, springs, replacement of canopy fabric, etc. 
Old parasols and umbrellas are often passed down the generations in a family and may be of great sentimental value. We can restore these family treasures and bring them back to life!
Simply call us and our team will give you a quote that will be confirmed once we have taken delivery of the item. Send us your precious objects and we will return them to you fully restored to their flamboyance of yesteryear.
Contact us!
Production workshop
Are you looking for a workshop to produce beautifully made umbrellas and parasols? 
For a capsule collection or a seasonal one? 
Contact our team!
Our production workshop in Saint-Claude specialises in French-made umbrellas and parasols, handcrafted by our skilled team to produce superbly beautiful fashion accessories of winning charm and unrivalled robustness.
We can fulfil all specific technical requests and bring your ideas to life in small or large production runs; we also offer this manufacturing service for third parties to meet the requirements of the most prestigious French and international brands.
Maison Pierre Vaux has become a recognised producer of excellence in the French fashion and luxury goods market, and works with famous ready-to-wear companies as well as haute couture houses (Longchamps, Cardin, Lanvin, Sonia Rykiel, etc.).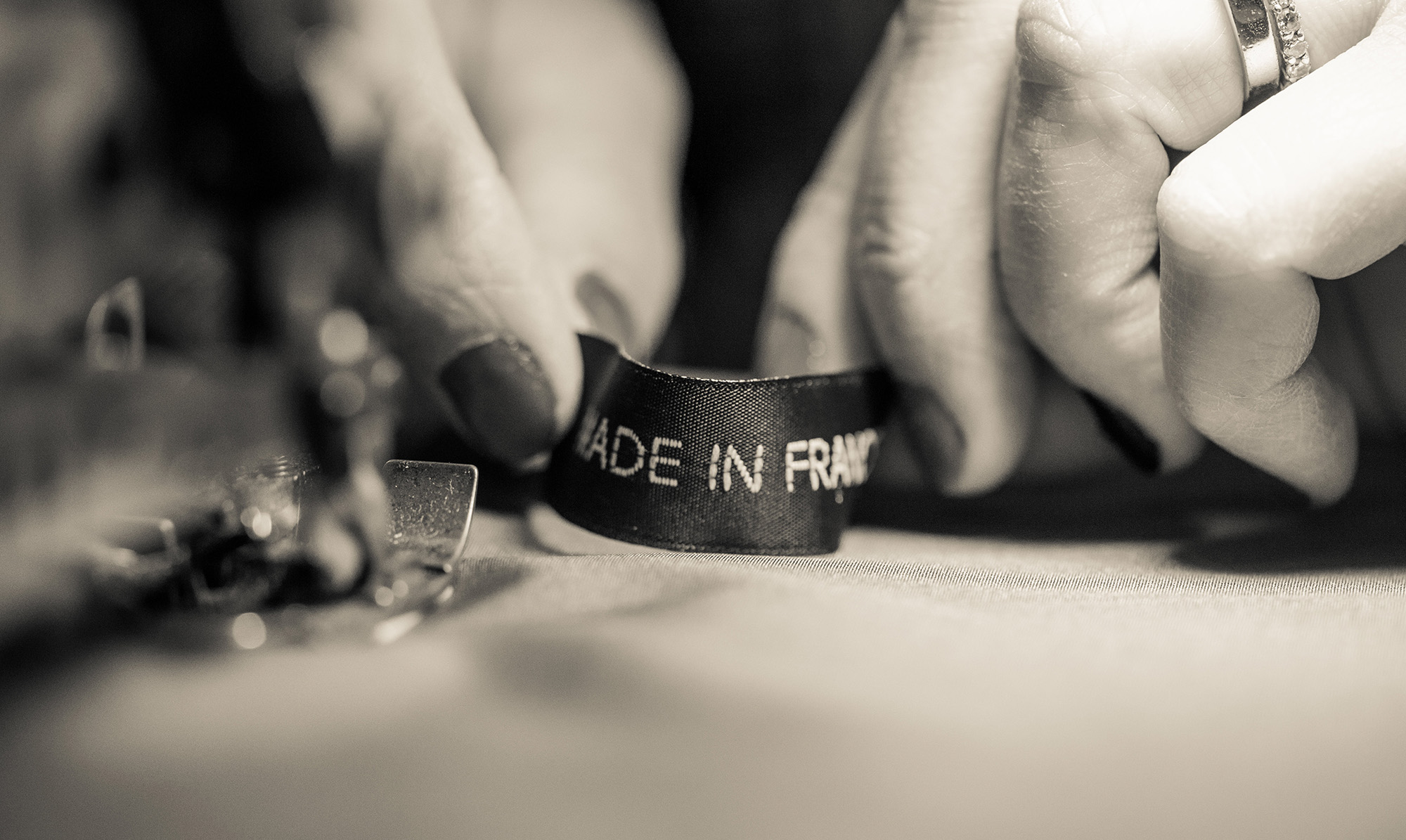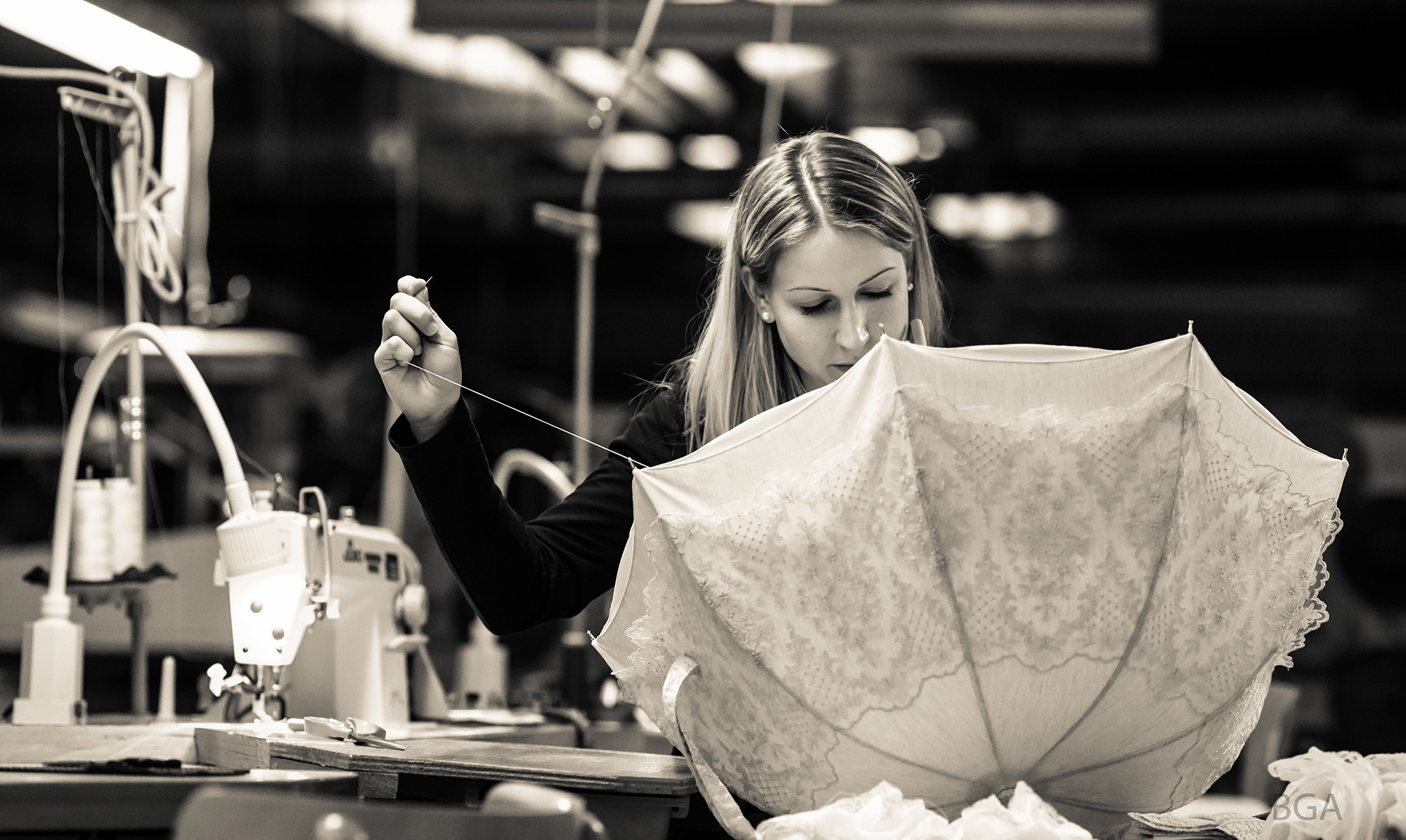 Bespoke design
Are you looking for a supplier to produce a personalised item, a capsule collection or a special request related to umbrellas and parasols?
Maison Pierre Vaux has been making bespoke umbrellas and parasols to match the specific wishes of customers for the last 100 years: for example, for advertising purposes or a design for a special event. We are happy to respond to any request...
Maison Pierre Vaux works with all types of techniques   from embroidery to digital printing   and with all types of fabrics   polyester, cotton or linen. 
We can also provide prints (photos and personalised designs such as your brand logo). We manufacture and ship our products worldwide. 
Contact Maison Pierre Vaux to obtain a personalised price for your bespoke umbrella or parasol project. We provide quotes for both small and large production runs.